The Frater Lake Trail is one that Hikers, Mountain Bikers and Cross-Country Skiers can all enjoy.
Frater Lake Trail , Lake Leo Trail, Lion's Tail Trail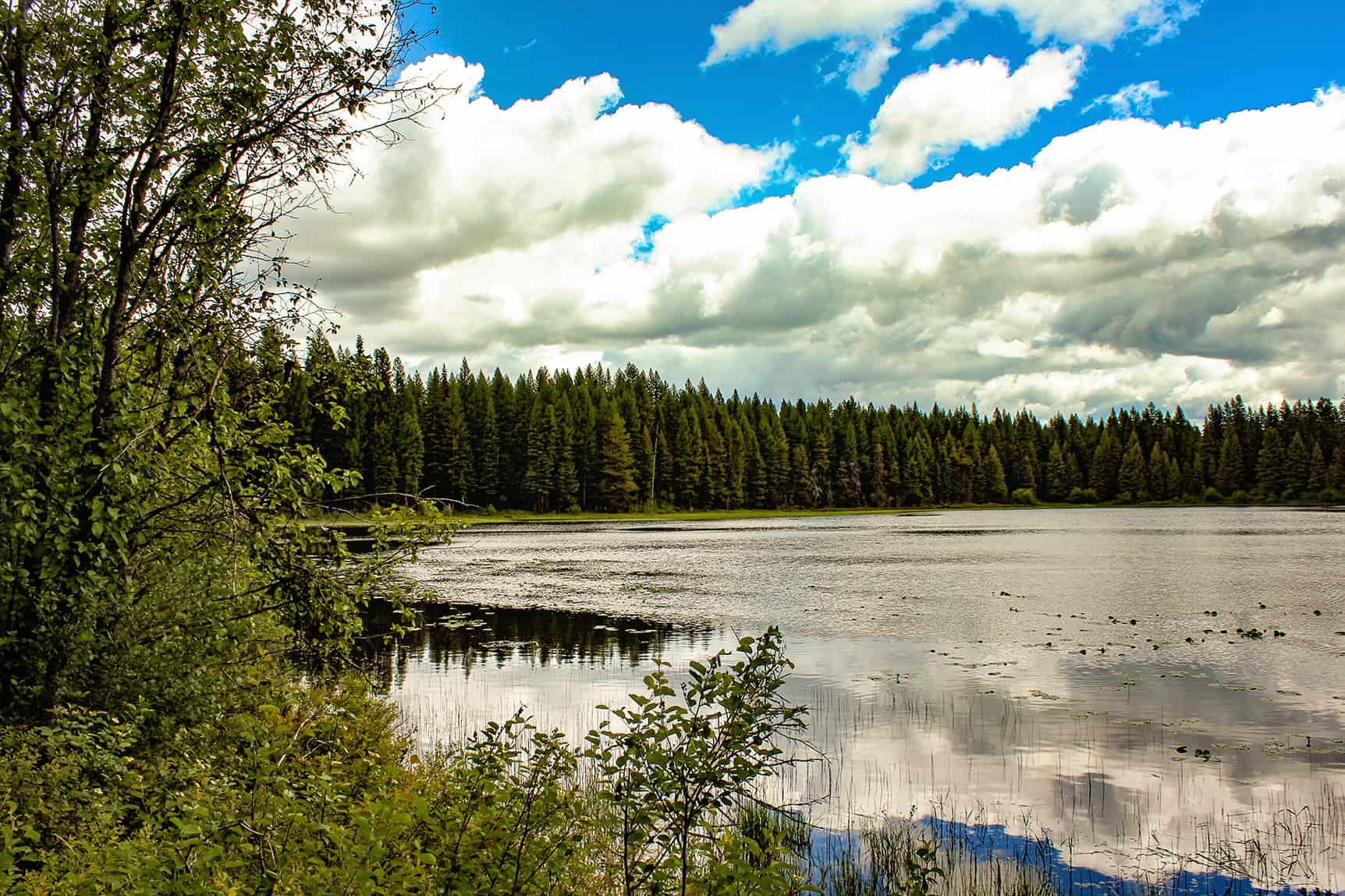 Description: Frater Lake is one of the eight glacial lakes that make up the Little Pend Oreille chain in Northeastern Washington near Ione. The trail system includes a series of loop trails that include about 15 miles of cross country ski trails, which make excellent mountain biking trails. In spring, summer and fall mountain bikers enjoy the tranquility of this trail system. A variety of different rides can be had by combining different loops.[read more="Read more" less="Read less"]
For mountain bikers, a counter-clockwise travel direction is suggested for the more technical and steep 4.8 mile Coyote Loop. Other portions have fairly low elevation gain, but does contain some steep ascents and rocky stretches. Overall, the terrain is rolling, with a significant number of ups and downs. The trail winds through dense forest and boggy areas and past rocky outcrops, meadows, and clear-cuts.
The 1.8 Tiger Loop follows the southern and eastern shores of Frater Lake. The 2.8 Lake Leo Trail and the 1.7 Lions Tail Trail are shorter loops. Minor portions of the loop are also OHV trails.
There is a picnic area and warming cabin are located near Frater Lake. The cabin is open all year and is available for day use only. There is a picnic table, fire pit and toilet. Dogs are welcome but must be kept on a leash.[/read]




[flexiblemap src="https://newashingtontrails.com/KML/FraterTrails.KML?v=2″ width ="300″ height="400″ maptype="terrain"]